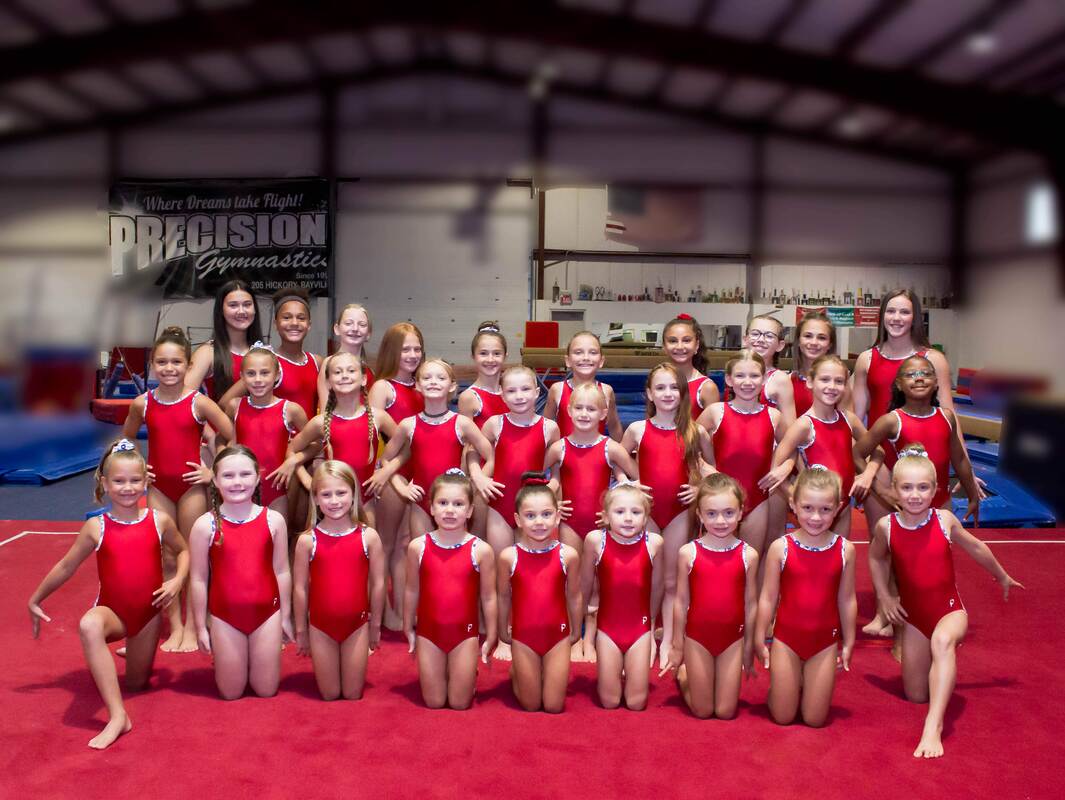 Providing exceptional training in USAG team, TOPs, JOGA team, recreational gymnastics and cheerleading in Bayville, New Jersey. All ages and experience levels are welcome. At Precision Gymnastics we believe gymnastics is much more than a sport. It provides for lessons in goal setting, self-esteem, motivation and pride. It teaches the courage to believe in ones-self; along with discipline and superior mental and physical fitness. We believe in teaching a good foundation of safety, basics, strength, flexibility and technique in a fun and encouraging atmosphere to help each child reach their individual potential. We welcome you to discover the many benefits of gymnastics. It is an amazing sport of the mind and body. We hope to encourage all children to learn that no matter how big or small ...their dreams can become reality.

Whatever age or ability we welcome you to Precision Gymnastics
...where dreams take flight!